Pronutro Plant-based Diet Thought Leadership
CHOOSE BREAKFAST CAREFULLY FOR YOUR GOOD HEALTH, AND THE WELFARE OF OUR PLANET 
The old adage that South Africans can't live without red meat is becoming less and less true, and yes, this even applies to that old favourite "full house" breakfast, which is often referred to as "a heart attack on a plate".
The science doesn't lie, after all, and South Africans comprise a significant proportion of people across the globe who are swapping out animal products for a plant-based diets – not because veganism is the new consumer fad, but because they're following the evidence of the associated health benefits.
Just about everyone can recall being told as a child to eat their breakfast, because it's the most important meal of the day. Critically, a balanced breakfast helps regulate blood sugar levels and cravings and provides energy and nutrients to power you through your day. Jessica Kotlowitz, popular Green Dietitian, explains: "Breakfast is an easy option to 'veganise' as it's usually vegetarian already. You can just replace dairy products with plant-based alternatives. If you enjoy eggs at breakfast, for example, experiment with tofu scrambles or chickpea omelettes."
If you prefer something of a "quick-fix", options include fruit and nuts, toast, pre-made muffins to-go, or even a bowl of a high protein cereal like South African favourite ProNutro. It's made from plant-based* proteins, high in 18 essential vitamins and minerals, and it's whole wheat variants are also high in dietary fibre.
Kotlowitz stresses that it's critical for anyone making the switch to a plant-based diet to research the nutritional aspects to ensure their meals are balanced and comprised of all the essential nutrients. Interestingly, nutritionists will tell you, it is indeed possible to eat unhealthily as a vegan.
FIVE TOP BENEFITS OF A PLANT-BASED DIET
A balanced plant-based diet reduces the risk of heart disease, high cholesterol, overweight/ obesity, diabetes, kidney disease and high blood pressure.
Eating a plant-based diet, with staple plant foods like legumes, pulses and grains, is cheaper than buying animal products.
A plant-based diet is kinder to the environment.
Plant-based diets are effective for managing weight.
A longer life: A Journal of the American Heart Association study found that a plant-based diet lowers the risk of all causes of mortality by 25%.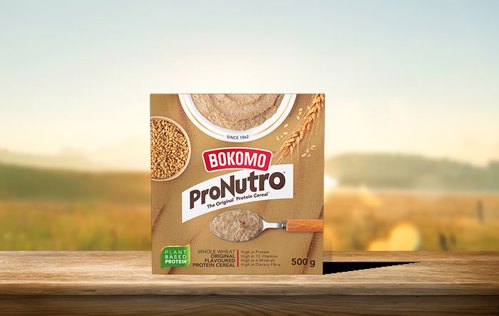 *Excludes strawberry and chocolate variants which are 93% plant based.