Our Story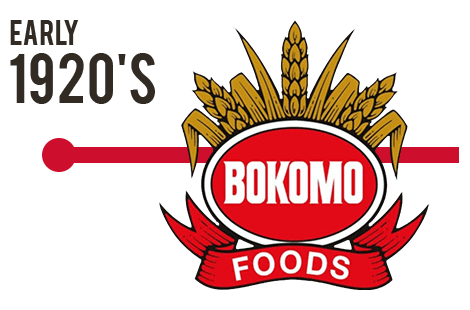 7 Western Cape farmers form a co-operative with the aim of creating nutritious and tasty breakfast staples to fuel South Africans with goodness – eventually becoming BOKOMO.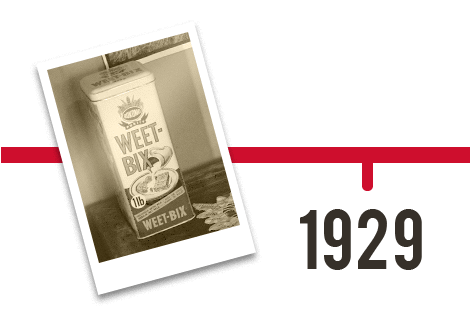 Australians Bennison Osbourne and Malcolm MacFarlane form the British and African Cereal Co Ltd. acquiring a disused flour mill in Burton Latimer to start production of a revolutionary new cereal called Weet-Bix.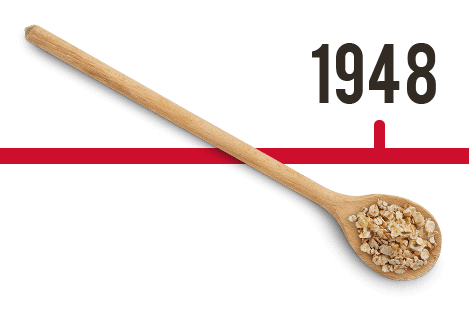 Osborne and Macfarlane travel to South Africa and build a factory in Cape Town to start producing Weet-Bix locally, but eventually decide to sell the brand to BOKOMO.
BOKOMO launches a new silky-smooth extra-malty sorghum porridge inspired by traditional African grain sorghum porridge.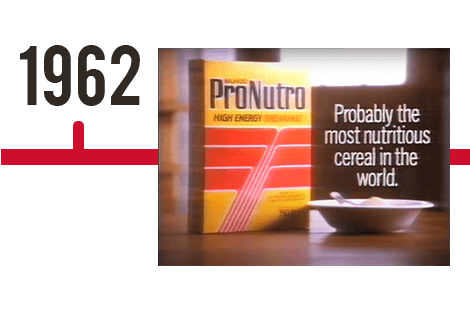 Dr. Fox of the Medical Research Institute of Johannesburg identifies a need for a high quality protein food to serve the malnourished population. After years of research, he works with BOKOMO to launch ProNutro – made with balanced proteins that are easily digestible to match our bodies' needs.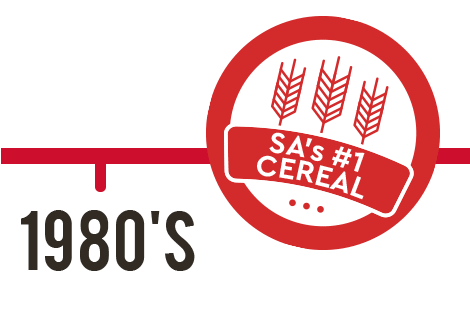 BOKOMO opens its second Weet-Bix factory in Atlantis, Western Cape to meet the increased demand. By 1988 Weet-Bix had become the #1 cereal in South Africa.
Pioneer Foods Groceries acquires Pronutro, Maltabella, Kreemy Meel breakfast food brands, increasing the BOKOMO breakfast portfolio.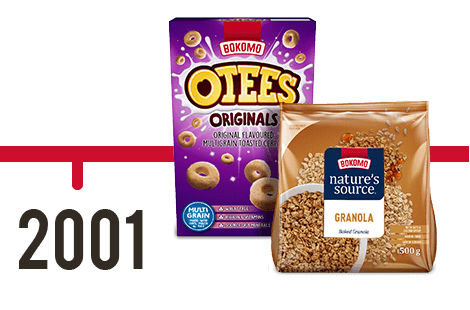 OTEES and Nature's Source bring more variety to the BOKOMO stable to reach new markets.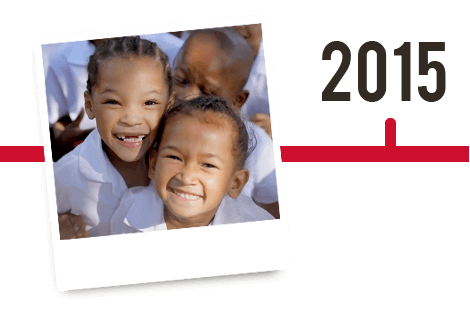 Pioneer Foods launch Schools Breakfast Nutrition Programme to complement the DBE's National School Nutrition Programme (NSNP) & provide a healthy breakfast to 30 000 schoolchildren in 7 provinces.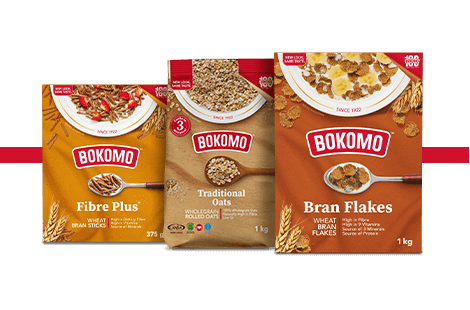 The BOKOMO brand debuts a fresh new look with an updated Brand Identity and CI.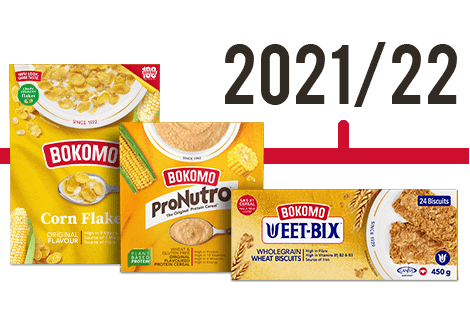 The BOKOMO brand debuts a fresh new look with an updated Brand Identity and CI.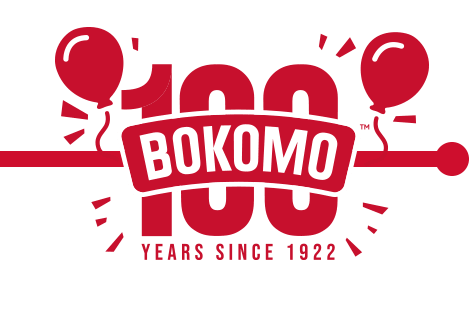 Established by seven grain farmers as a co-operative in the early 1920's, BOKOMO has since developed into a household brand that includes a diverse range of products in including corn flakes, muesli, oats, rusks and other hot porridges - as well as South Africa's number one breakfast cereal, Weet-Bix.
For the last 100 years BOKOMO has brought the goodness of grains to South African breakfast tables, making every home a place where goodness grows.
At BOKOMO we believe that good food should be made with honest ingredients in a thoughtful and caring way, to be shared and enjoyed together.